UPDATED FOR 2013 –
LIMITED TIME PRE-RELEASE OFFER: JUST $47 (Regularly $147)…
SPECIAL OFFER – For Keith Baxter's Customers Only

Guys & Gals…
In late 2010 I released a very popular book called "The Ultimate Link Building Dossier" in which I distilled my 12+ years of knowledge & experience when it comes to successful search engine optimization and link building.
Well i've just spent the past few months updating the (207 page) book to keep it relevant for 2013 and beyond – and if you want to improve YOUR own organic search engine optimization, then you'll certainly want to have a read.
I plan to officially re-launch the book in next month, but given that it's already been completed and is ready to download, I thought I'd offer it to my newsletter readers, customers, and members right now for just $47. In addition, my mate Keith (who purchased the book when it originally came out) asked if I could also extend the offer to his own readers & customers, so that's what I've done here.
There are no one time offers after ordering, no "up sells" or "down sells".
Just a one time payment of $47 for solid, proven, real world SEO and link building tactics.
Valid until Midnight, February 8th 2013
I'm unsure what I'll price the book at when it's officially launched again, except to say it sold very well at $147 a pop over the past 16 months. And no, that's not a marketing ploy – you can check the home page of this site right now if you don't believe me.
So if you want something really useful to study over the next few weeks, to help position yourself organically in the search engines for 2013 and beyond, now's certainly the time to get your own copy…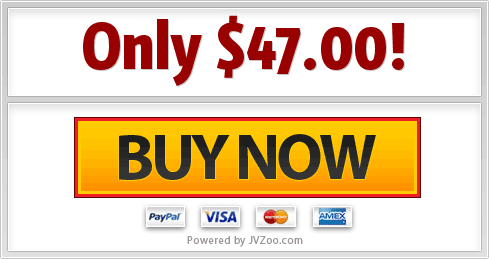 Check This Out Feedback…
"As someone who launched one of the first SEO companies back in the mid 90's, I can state without hesitation that I've seen almost every SEO book, document, video, and everything else that has come along related to SEO in the past 15 years. I want to tell you about a new SEO guide from Duncan Carver that I consider to be the definitive SEO guide of the modern SEO Era.

It's called The Ultimate Link Building Dossier, and it's simply one of the best SEO guides I have ever seen. Period. If SEO or getting ranked in the search engines play any part in your business, and you ignore Duncan's two hundred page gem, well, let's just say you're making the biggest mistake of your online marketing career.

I've shown the dossier to a couple of my SEO friends and each has had the same response. And that response is "wow"! I don't care if you've been in the SEO game since day one, or just getting started, this is the one guide you absolutely MUST have. I'll stake my reputation on this one. There is nothing else even close to what Duncan has delivered." ~ Dave Kelly – www.Articlez.com
~
"Hi Duncan, There are few people I turn to online for proven advice on link building and SEO. And you're always at the top of my list of experts. When you released "The Ultimate Link Building Dossier" I couldn't believe my good fortune…

After I begun going through everything it soon became clear to me that you weren't holding back. There is no doubt in my mind that the training you're giving away would normally only be found in a $700 home study course. I've already started implementing some of your superb strategies. My favorite being "XXX XXXXX XXXXXXXXX". It's the best and for me the easiest linking idea I've discovered in a very long time.

My next step is to build a team of outsourced workers to put even more of what you teach into action. There's so much you reveal in The Ultimate Link Building Dossier I could never do it all myself. After reading through your work there's one thing I'm absolutely certain of… anyone who gets their hands on this will never be short of traffic ever again. I give "The Ultimate Link Building Dossier" my highest possible commendation. All the best!" ~ Brian Terry – www.bigsellingoptins.com
~
"Duncan, I've been a professional writer for decades and for the last few years have been using my writing to get clients up on the top of Google. So when I picked up your manual, the last thing I expected was to learn anything new about article marketing.

Well, it was quickly obvious that I have overlooked some powerful writing strategies. I'm starting right away to work them into my own link building routine. Specifically, I'm going to change how I write around my keywords, because I had one of those 'light bulb moments' when I saw how you link your keywords to a writing program. Excellent stuff, Duncan.

And thanks also for that Action Plan in the final section of the Dossier. I've been employing writers in Asia for the last year, and I am now going to use that Plan to widen out the type of work they do for me. A great resource, brim full of practical, audacious link building strategies and tactics. Thoroughly recommended" ~ Len McGrane, www.OnTheTopOfGoogle.com
~
"The information in the first part of the book was astonishing as far as I'm concerned. You were talking about XXX XXXXX XXXXXXXXXX being the key to a link's value, which is a new idea to me, and how this can be taken advantage of deliberately in a number of ways… including, astonishingly directory links. To be honest, to me that alone is worth the price of the book.

This changes my understanding of SEO, which hasn't happened in a long time. I've *seen* this concept in action but never understood what was happening: things like an inner page of a client's site being picked to rank over the home page I'm actually linking to (using the inner page's keyword in anchor text pointing to the home page). Multiple pages of the same site being picked to rank top 3… I've used it in my link building to a limited extent with good success.

I'll have to re-read it several times to embed and grasp the implications. The book is well written and clear. You give lots of examples which is how I understand information practically. I'm a happy buyer." ~ Luke I, London UK
~
"Duncan, I have been doing SEO for 7 years and have got some great results, for myself and my clients. Sometimes we can get set in our ways and not "see the forest for the trees" – In the first chapter, some lights went on… i checked one of my sites (which is at number 1 for its main keyword), and the factors you specified were exactly right.As for the rest, its no BS, no fluff, stuff you can really use right now, rather than over hyped sales material. Thank you for saving me $100s in looking at other products, which I don't need!" ~ Paul Easton, Auckland, New Zealand

PS: One of the products you recommended I have been using for 2 months, and its resulted in increased ranking in amounts from 100 – 500 places in Google
~
"Duncan, your Ultimate Link Building Dossier is awesome! I've been working online for several years so I am aware of the many different backlink creation strategies. The problem is that I had all the information jumbled up in my mind. I would jump from one approach to another without having any kind of overall strategy.

While reading your ebook it began to fall into place. I now have a plan with a solid understanding of precisely what actions I need to take and which ones are more important than others. Thank you!" ~ Lori Pirog, M.S.
~
"I'm a relative newbie, particularly in the minefield that is link building and I wasn't sure whether I should buy this book or not. Well, the answer is I'm glad I did because it has really opened my eyes to the possibilities and rewards that are available if you go down the right path. And this book does just that.

The wide variety of link building techniques in the book is literally mind boggling and I can guarantee that there are some you haven't used before or, if you have, probably not to the their full extent.

Not only does it lay out lots of link building options for consideration but it is written in a very easy conversational manner which was a pleasant surprise.

Finally, I can honestly say that this is the first time I have really understood the ins and outs of link building and the way to go about it to get the highest rewards – which you will if you read it. It's now printed out into a binder and will be my link building reference from now on." ~ Joe Watson
~
"Duncan, I am 50 pages into your book and it has given me the clearest picture so far of how to do link building. Last year my site was pulling in about 21 people per day. Now I am averaging 91 in the last month of Google Analytics data.

So far, the clarity of the issue as you have presented is the best of all of the books so far. I may have a few questions as I go. Thanks again for the follow-up. Regards," ~ Paul Dean, You Learn Forex Orlando, FL – www.youlearnforex.com
~
"I didn't create this, but I really wish that I had done. No hype. No fancy shmancy marketing buzzwords. This is hands down the best SEO system that I have read and manages to do it without boring you to death…" ~ Ben Shaffer – www.shmoozewithben.com
Build Better Backlinks – Get Better Search Engine Rankings.
It's That Simple…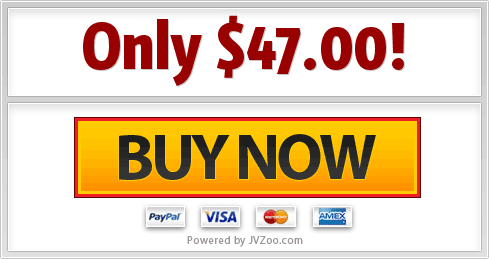 Simply click on the "Add To Cart" button to order now through our secure payment processor. After successful payment has been made you'll be immediately redirected to a private download page where you'll be able to download "The Ultimate Link Building Dossier" as a PDF document.
If you have any questions before you order, please feel free to contact us, otherwise you'll also receive our priority customer only contact details once you've ordered where you can ask any questions you like.
Here's to your link building success…
Duncan Carver
The Link Building "Go To Guy".
http://www.LinkBuildingDossier.com
P.S. Search engine optimization and link building is only as hard as you want to make it. Sometimes you just need to cut out all of the confusing crap, stay focused on what is known to work, and get stuck in and take action. That's what "The Ultimate Link Building Dossier" is going to help you to do.
You can get lost in discussion forums for years asking SEO questions, getting conflicting advice from people not qualified to be offering it in the first place, and end up pulling your hair out in the process. Or you can order "The Ultimate Link Building Dossier" today and learn everything I've learned over the past 12 years as a professional link builder…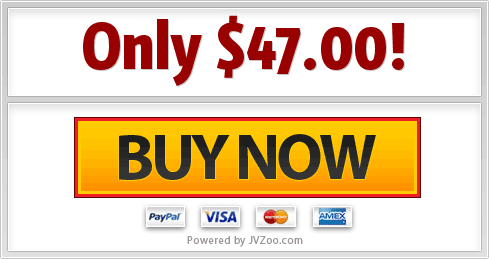 (Disclaimer – This site and the products and services offered on this site are not associated, affiliated, endorsed, or sponsored by Twitter, Facebook, Google, or Yahoo, nor have they been reviewed tested or certified by Twitter, Facebook, Google, or Yahoo.)